Welcome to the...
Let Me Explain Studios Wiki
BETA
POWERED BY:
JustLeafy's Wiki
FOUNDED • FEB 22 2018
285 articles • 878 files • 4 users
Note: This wiki may contain spoilers. Read at your own risk!
Description
Rebecca Parham
is a YouTuber who primarily uploads a wide variety of comedic animations and cartoons. She is also the founder of her company with the name being "Let Me Explain Studios", the same as her channel name. She sometimes sings covers and opera. This wiki is somewhat under development, and is currently at a slightly early stage. However, it is expanding and it will include as many articles about the animations, characters and more. Articles about the most popular animations and videos and some characters along with YouTubers exist, but more can/are going to be added.. You can help out by creating an account or signing in.
Rules
Here are some rules that you
must
follow, otherwise, you will eventually be blocked if the following rules weren't respected:
 - No spam allowed.
 - Respect everybody in this wiki.
 - No inappropriate content allowed in the masthead.
 - Do not attempt to engage in flame wars.
 - Do not ever vandalize an article. Any sort of vandalism will automatically result in a PERMANENT block.
 - Add any missing information.
 - Make sure all grammar and spelling is correct.

If you followed all the rules, you won't be blocked, unless if you somehow attempted to forget the rules and break them. Anyways, happy editing!
Wiki Activity
Want to know what is recently happening in this wiki? Want to view the most recent edits? Click the "VIEW ACTIVITY" button to see what is happening in this wiki right now.
Randomizer
Want to be surprised? Click the "ROLL THE DICE" button to land on a random page that you may have thought that never existed in this wiki before.
Watch the latest video
Drawing Animators into Over the Garden Wall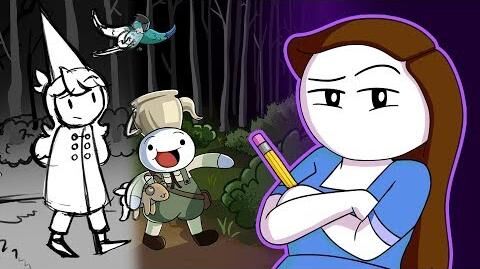 Video type: Drawing video/Story
Channel: Let Me Explain Studios
Upload date: October 14 2018
Length: 12:31

   ARTICLE • TRANSCRIPT • GALLERY